12 Apr

Roof Replacement

Roof replacement is necessary when there is significant damage to a roof. You can tell when a roof replacement is necessary or you're close to needing a roof replacement if you observe the following:
The roof drooping or sagging
Roof rot
Moss growing on the roof
Broken or damaged flashing
Ice damning
The shingles curling and buckling
Worn shingle granules in your gutters
More missing shingles than usual (particularly in roof valleys)
Daylight is visible through the roof boards
There are animals (birds, squirrels, raccoons, possums, bats, etc.) in your attic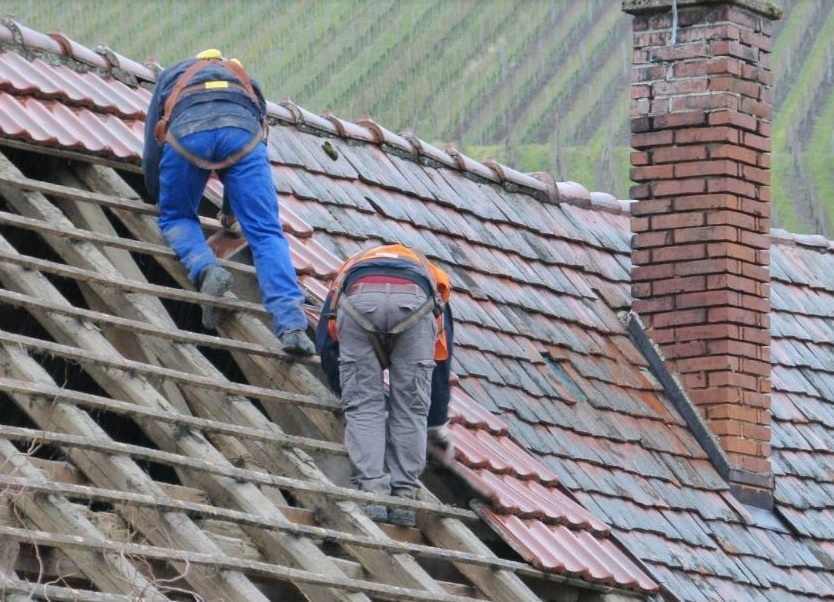 The age of the roof and its installation also factors into whether or not roof replacement is necessary. Most roofing experts agree that metal or tile roofs usually last 20-25 years, with the average asphalt shingle roof lasting about 12 to 15 years. Roofs nearing the end of their lifespan should be replaced after that time, especially if they were installed over top of other roofing.
But you can't hire just any roofing company to replace your roof for you. There are roofing companies that have been known to steal clients/customers by asking for a partial or full payment upfront only to do substandard work on the roof, never complete the roofing work, or never even start it in the first place. Working with one of these roofing companies means you could end up with some or all of the same roofing issues you started with or worse roofing issues, plus a hole in your wallet. There are also roofing companies who overcharge you for the work they do.
You need a quality roofing company with extensive roofing experience that will take the time to repair or replace your roof the right way the first time around. You need a company that won't leave you hanging or overcharge you for their roofing services. Caldwell Roofing is that company.
Caldwell Roofing is a family-owned and operated Boca Raton-based roofing company with locations in the Parkland and Lighthouse Point areas. We have 35 years of experience with roof replacement and repair, and we provide quality roofing in the residential areas of Palm Beach and Broward counties. In addition to having licenses to operate in the counties we work in, we are also licensed by the State of Florida. We will only use our own employees to complete roofing work for our customers.
We begin with a roof consultation, where our staff will examine any particular roofing issues (both known and unknown), along with whatever is causing the issues. This allows our roofing professionals to know how to address and resolve the problem even before they go to fix it. It also keeps them from doing unnecessary work. At the end of the consultation, we will then give you an estimated cost for fixing the roofing issues we find.
You will be required to pay only a small up-front payment. This helps us with the filing process and getting the appropriate permit application. We complete all construction operations using our own business stability and financial resources instead of our clients'/customers'. You will pay only for what is in place. In addition, we also carry liability insurance with limits surpassing the limits required legally by the state of Florida.
Our employees will only use the best repair and replacement methods and means available so that you end up with a long-term or permanent resolution for your roofing issues instead of short-term fixes. We will also take exceptional measures when trying to match the color and profile of your existing roof covering with any new materials. Through our one-of-a-kind design process, we take an active role in working with each customer throughout the decision-making process of the many choices of roof coverings available. We will also provide you with accurate and current information regarding product availability.
Our employees will complete all work in its entirety once it has begun. This prevents delays and eliminates excuses used by other roofing companies. They will also do a daily cleaning of the job site and won't leave construction equipment, dumpsters, or trucks overnight the way other roofing companies do.
Whether you need a completely new roof, roofing repairs, or a simple roof cleaning, we can help. Contact us today to ask for more information, request a free quote, or schedule an appointment. Visit our Contact page and fill out the online form, or call us at 561-392-0971. We'll be sure to return your call if you can't reach us and end up leaving a message instead. You'll see why we're the best roofers in our area.